Financing options available through Lansing

As a trusted partner, we are thrilled to offer Lansing Green to our customers. Close more sales and grow your business by offering consumer financing options directly to homeowners so they can make their home improvement dreams a reality. The fast, paperless application process and variety of payment plans give your potential customers spending power, and more importantly, gives you a competitive advantage. Learn more about Lansing Green here.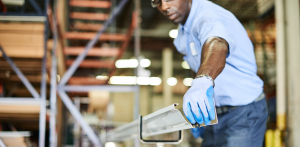 Equipment Financing
Through our partnership with First Pacific Funding, we are pleased to offer financing for your new gutter machine. With a high approval ratio, credit decisions are fast and flexible, usually decided within 24 hours. Deferral payment plans are available, and no financials required under $150,000. As a valued customer of Lansing Building Products, we want to help get the tools you need today.