Partnering for success
Understanding your needs. Growing your business. Exceeding your expectations. This commitment is at the center of everything we do at Lansing Building Products. Throughout our long history, we've been at the professional contractors' side supplying exterior building products while maintaining the highest standards. And the power of our cross-country inventory means that we can be your go-to resource for the finest brands and products in the industry.
We realize that every moment of your day is important—and our goal is to make it as efficient and productive as possible. From ice machines to dumpsters to a full suite of business services that are aimed at impacting your bottom line, Lansing is your partner to not only help you do your job, but to help you do it well. Our customers are able to apply for business and equipment accounts; we also have financing options available for both you and your own customers. To promote your business, Lansing Marketing Services provides a full array of support to help raise your visibility in the marketplace and ultimately gain more customers. Bottom line, your success is our success.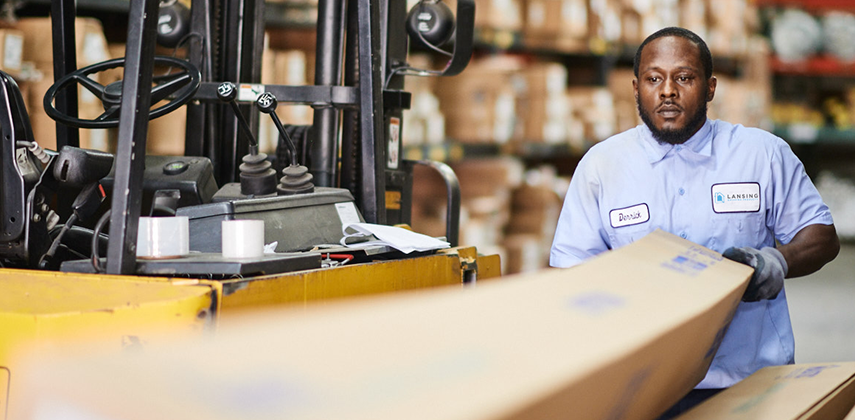 "Our primary focus is to provide our Clients with a superior construction project. In order to deliver on that promise, we rely heavily on the service and products from our vendor partners. Lansing continues to be a go-to supplier for both of those reasons. They regularly exceed our expectations."
---
Brent Stephenson, CEO - North American Contractors
Indianapolis, IN